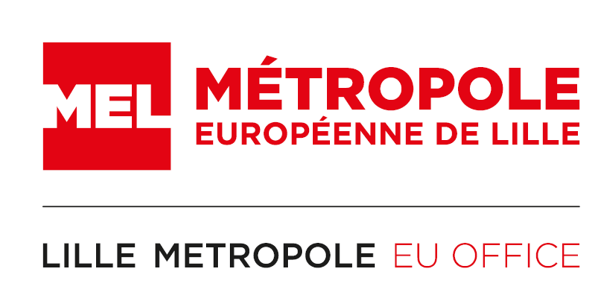 The most frequent searches :

Lille Metropole
where Northwest Europe meets
Where north western Europe meets
Lille Metropole is perfectly situated at the crossroad of Northwest Europe, between Brussels (35min by train), Paris (1h) and London (1h20) and within three to four hours from Amsterdam, Strasbourg or Frankfurt. This ideal position, at the heart of a rich and densely populated (80 M people) basin is a huge economical asset for Lille Metropole.
A cross-border eurometropolis
It is also sharing 86 km of border with its Belgian neighbour, making it an essential partner as evidenced by the Lille-Kortrijk-Tournai Eurometropole, one of the first and largest EGTC (European Grouping of Territorial Cooperation) in Europe with 2 millions inhabitants.
A large urban and rural metropole
Lille Metropole encompasses 95 municipalities and 1.2 million inhabitants in a territory that is both rural and urban, made up of cities like Lille (230,000 inhabitants), Roubaix and Tourcoing (100,000 each) and smaller towns and villages. Due to this broad diversity of territories, the metropolitan authority is confronted with a variety of challenges regarding urban development, use of land and environmental protection, employment and social inclusion, housing, mobility, food or culture.
2nd university
centre in France
3 museums
ranking among the 10 best in France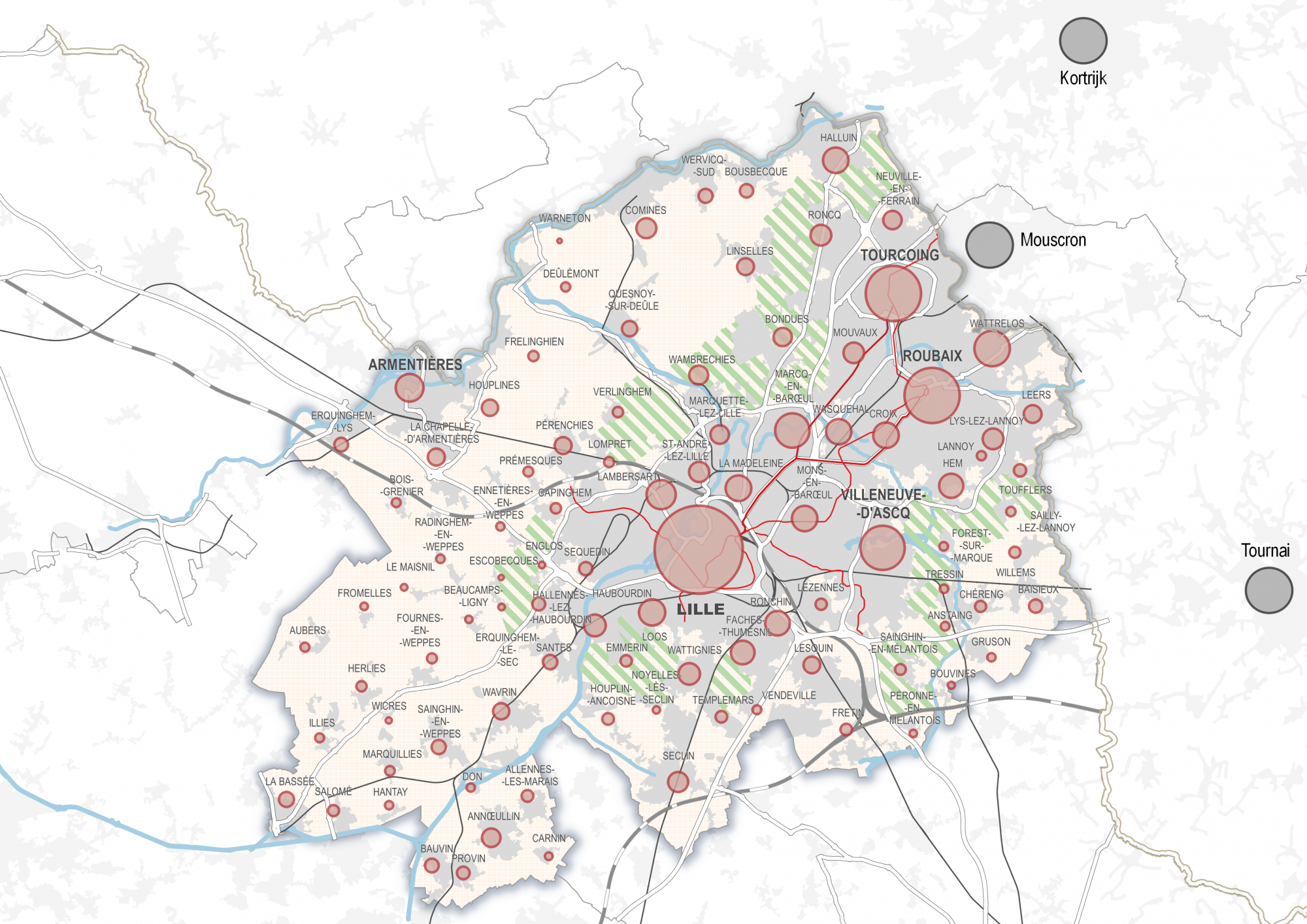 A strong and plural identity
Lille Metropole is an area that is both urban and rural where nature and agriculture mix with industry and high tech, where art and architecture mix with digitalization, where culture reaches all neighborhoods. It is a very dynamic hub, home to many science and technology parks such as Eurasanté, one of the major hospital and health research centres in Europe. Moreover, its economy rests upon historical and innovative business sectors whose built heritage legacy now houses successful incubators for startups like Euratechnologies. The designation of Lille Metropole as World Design Capital 2020 is another proof of the territory's capacity to reinvent itself by using design and creative methodologies to drive its economic, social, environmental and urban development.
A vibrant and young city
With one of the youngest population in France, Lille Metropole is also endowed with some of the best universities and engineering and business colleges counting more than 110,000 students. Therefore, the wide cultural offering, the museums and their prestigious collections, the exceptional sporting events and the numerous innovative hubs keep reinforcing the urban region's attractivity. Lille Metropole provides Europe with the best assets it has to offer and moves each day forward to lead to future benefits for its companies and inhabitants.
---
Lille Metropole & the European Union
Lille Metropole has been strongly committed in the European project for many years.
Its designation as the European Capital of Culture for 2004 triggered off a new cultural, economic and social momentum enhancing its long industrial transition.
A solid cross-border cooperation with its Belgium neighbours, embodied since 2009 by Lille / Kortrijk / Tournai Eurometropole, the management of a large ERDF funded ITI (integrated territorial investment), or its partnership in different European projects (Civitas, Interreg, Erasmus +, UIA, ...) are strong signals of its European commitment, which was reinforced in 2017 with the creation of its Brussels based EU Office.
(...)
---
Lille Metropole European territorial Cooperation
Lille Metropole has always been deeply involved in the European project and has always been keen on cooperating with the European institutions as well as with other European cities and regions.
Moreover, Lille Metropole European commitment has been greatly enhanced in 2017 with the creation of its permanent delegation in Brussels which represents Lille Metropole interests to the European Union and broaden Lille Metropole European influence and cooperation possibilities.
(...)
Lille Metropole EU Office
Since 2017, Lille Metropole EU Office has been connecting Lille Metropole administration, municipalities and local partners with the EU Institutions, and the whole Brussels EU bubble: city networks, thematic EU representations, European cities and regions EU offices.
(...)