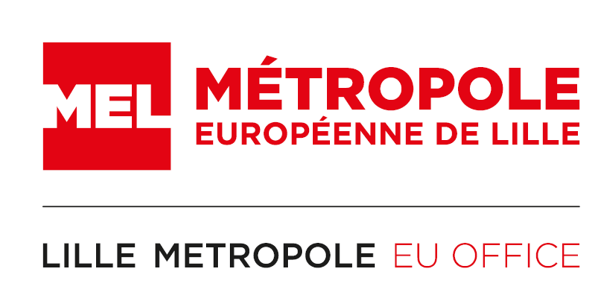 The most frequent searches :
Innovation and economic development

Innovation and economic development
« Turned towards innovation and excellence, Lille Metropole fosters research and essential economic sectors like health, food, digital, e-commerce, image, creative industries and materials, to support all the economic actors of the territory and take a step forward great transitions. » Damien Castelain
Lille Metropole developed several ecosystems combining innovation, research, training, marketing and communication, embodied by the creation of 5 excellency sites in key sectors :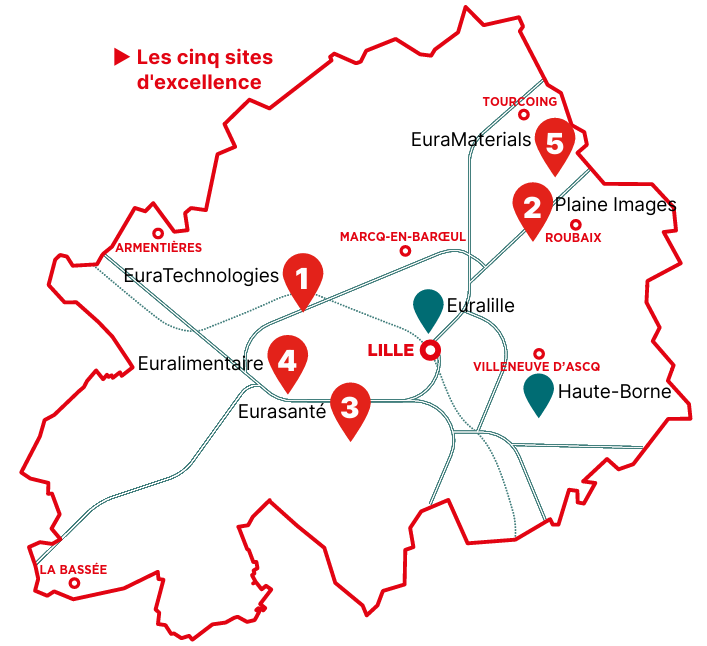 ---
EuraTechnologies
Inaugurated in 2009, Euratechnologies is the first French accelerator dedicated to new information and communication technologies. Ranked top 10 Europe's accelerators by Fundacity, it accompany entrepreneur of the digital sector with a unique support expertise, from their launching till their international development.
With 150 companies, 3,500 jobs and 500 annual events, Euratechnologies incubates 200 startups each year and benefits from a dense international network, from San Francisco to Belo Horizonte.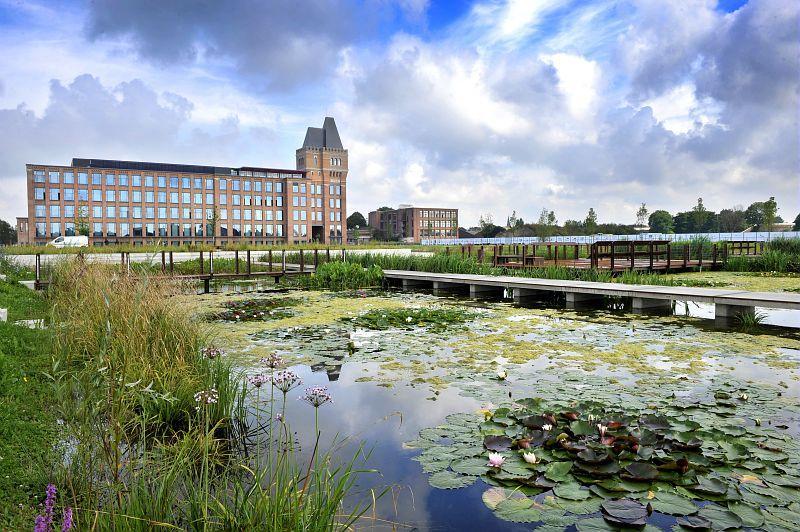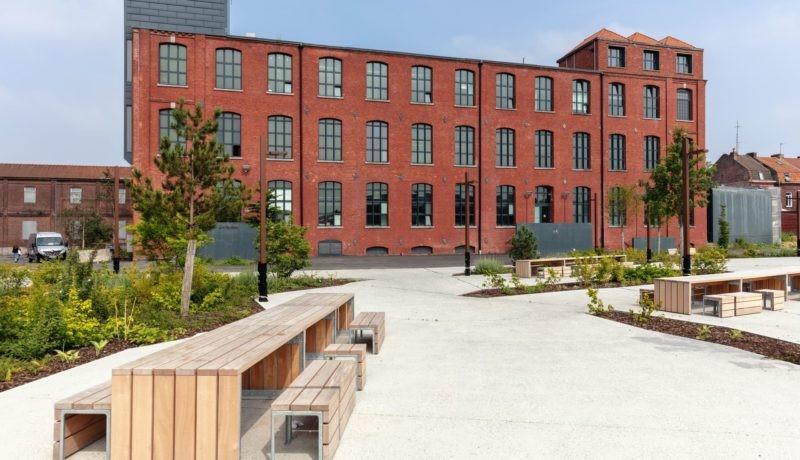 ---
Plaine Images
La Plaine Images is a European economic excellency center located on a former 5 hectares rehabilitated industrial site. Dedicated to creative industries, it gathers 140 companies, 1,800 workers and 3 international schools (ArtFX, Pôle 3D and le Fresnoy) in the various sectors of image, audiovisual production, video games, music, sound, augmented reality and more.
The strengh of this European hub ? Creating synergies and boosting enterprises development with equipments like an incubator, an accelerator, film and sound studios or playtest labs.

---
Eurasanté
Located at the core of Lille Metropole hospital and university center (CHU), Eurasanté is a dynamic ecosystem dedicated to health and nutrition activities, where actors of healthcare, research, industry and education grow together. The proximity with Lille CHU labs fosters peak activities in the health sector and provides enterprises with unique development opportunities, by benefitting from worldwide recognized technological platforms.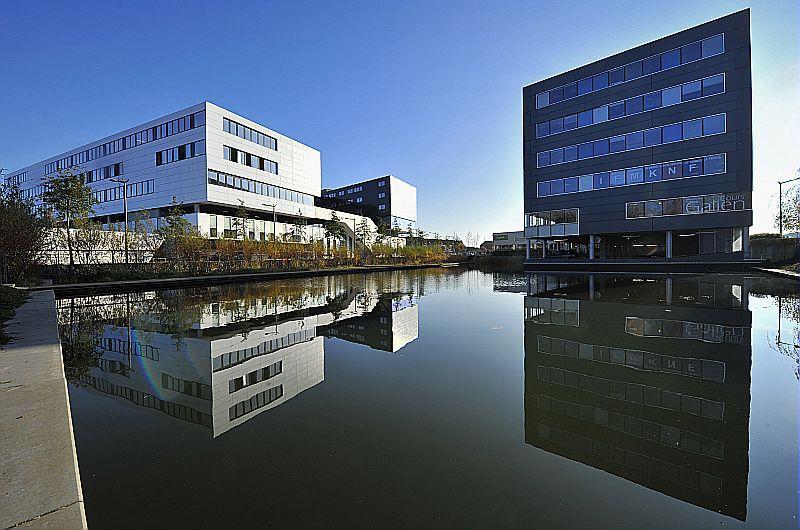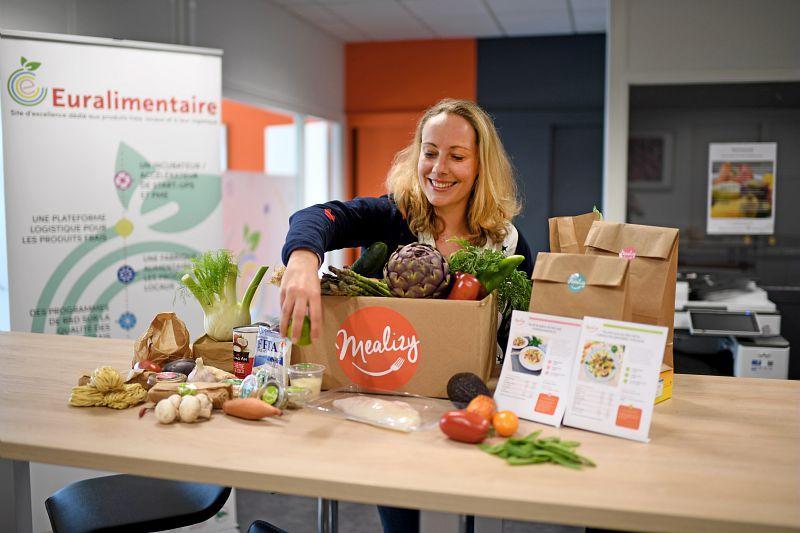 ---
Euralimentaire
With the 2nd biggest French wholesale market created in 1972 in Lomme, Euralimentaire supports startups and SME of the nourishment and foodtech sector. Through a unique incubator, enrolled startups benefit from numerous services : ground experiments, workshops and trainings, feedback, a personal coaching and a partners' network.
With a goal of supporting professionals and entrepreneurs in the development of innovative solutions in the food sector, Euralimentaire incubator enabled the creation of more than 80 companies and 200 jobs in the Region since 2017.

---
Euramaterials
Euramaterials gathers industries operating in the materials transformation sector : textile, paper, cardboard, plastic, glas, composites, ceramic, wood and metals… By informing, supporting, creating bounds and fostering collaborations between entrepreneurs and research actors, this cluster gathers entreprises and innovation project partners within a French and international network.
Supported by the European Union and labelled Business & Innovation Centre (BIC), EuraMaterials strives to become the reference European cluster in materials transformation sector with a clear guideline : find solutions, perform and grow !